Book Brain | Academy of Rebels Kids T-Shirt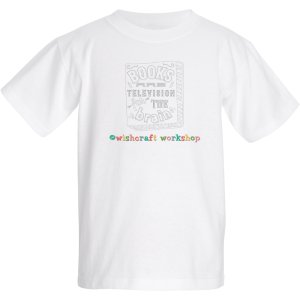 Book Brain | Academy of Rebels Kids T-Shirt
Your brain is more powerful than the biggest, flattest, fastest television out there. Feed it with books.
"Books are television for the brain."
Make this t-shirt scream YOU by using fabric markers, fabric paint or embroidery to complete the design. Be the change. It starts in your room. 100% cotton t-shirt available in kids sizes S-XL.